Our ambassadors have a desire to lead an active lifestyle, a passion for social media, and a love of MNP Community & Sport Centre.
They are an energetic and enthusiastic group, all at different levels of fitness. We are inspired by their dedication to fitness and our facility. Our ambassadors openly share their stories and what they like to do under the tent. We invite you to follow along for inspiration and entertainment.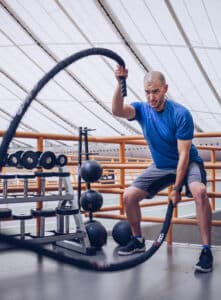 101.5 TODAY RADIO HOST
I've been coming to MNP Community & Sport Centre for over 8 years and have worked with incredible trainers and reached what I thought were unattainable milestones.
All of my training has been impacted by events taking place in life from injury, to the pandemic, to becoming a dad and trying to get back on track and establish a new routine!
I am so happy with the progress, support and community that comes with MNP Community & Sport Centre.
If you're looking at switching things up, or establish a new routine – I've been there and look forward to seeing what you accomplish under the tent alongside myself!
Feel free to reach out, connect and follow along with my adventures with MNPCSC!
Co-founder and Creative Director of Eat North Inc.
"I have a built a career around eating and eating…and eating. It's important to me to balance my love of all things food and drink out by keeping my physical activity levels high and what better way to do that than working out at MNP Community & Sport Centre?"
Dan Clapson is one of Canada's top food writers and has been The Globe and Mail's restaurant critic and columnist for the Prairie region since 2015. Outside of the food realm, Dan co-owns the Calgary venue The Prairie Emporium and is known for working with a wide range of creatives to put on anything from successful pop-up makers' markets, unique drag events, the award-winning live music series Blue Jay Sessions.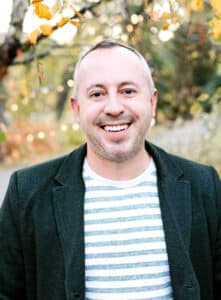 Founder and Creative Director of Becoming Balance
Rama is a renowned international yoga and movement coach who has dedicated his life to helping individuals of all levels access challenging skills and achieve their full potential. His personal journey is a testament to the transformative power of yoga, as he overcame crippling injuries through the science of self-improvement.
Rama regularly leads workshops, retreats, and teacher trainings in locations around the world. His classes are known for their focus on alignment, breath, and he has a particular talent for breaking down complex skills into manageable steps that students of all levels can grasp.