Our 3433 Sport Performance Centre and coaches will help you reach your training goals
The Centre's programming approach encompasses all of the support tools that enhance an athlete's daily performance training environment – starting with our experienced coaching staff.
"Elevating our 3433 Sport Performance Centre brand and raising awareness about the depth and breadth of its unique program portfolio will help us achieve our strategic goals, including growing our performance reputation, attracting and retaining the best coaches and increasing stakeholder value." Jeff Booke, CEO of MNP Community & Sport Centre.
3433 Testimonials
Here are a few great things our 3433 Members have to say about us! 
'Thank you for all the hard work, effort and GRIT that went into making today's 10 Mile Tri an exceptionally well managed event. Was a pleasure for both of us to be a part of the race. Without your training, coaching and positive encouragement it wouldn't be possible for us both to be here today. Keep up the great work!' – Kathryn and P.J

---

I've been working with 3433SPC for several years, first as a competitive master cyclist and then transitioning to triathlon. Bart and all of the coaches have been incredible to work with. I started with 3433SPC custom coaching to make the best use of training time and to get the maximum benefit. The coaches have helped me accomplish initial goals and worked with me to continue to set new ones. The coaching has allowed me to exceed my goals over the years. I would have never thought that what I have accomplished with 3433SPC was possible when I started out in this sport. This has all been accomplished while having fun and enjoying the activities, while training in a group, on my own or competing. – Mark Perry

---

"Ash was incredible! I had a heli-skiing trip fast approaching and unfortunately had injured my knee 6 weeks before the trip. Concerned that I wouldn't be able to go on the trip, I came to 3433SPC. Ash tailored a workout specifically to my needs. He gave me exercises to do that would strengthen my knee as fast as possible while making sure not to aggravate my injury in the process. Rather than 1 x 1 hour sessions, Ash suggested dividing the training in to two shorter sessions 2 x 30min to ensure we didn't go too far and cause a flare up. This meant more time commitment from Ash yet he didn't mind as he wanted to be sure my knee recovered. We had a six week window to work with as the heli-skiing date was fast approaching, yet by the time my heli-skiing trip arrived my knee felt like a million bucks. Thanks Ash!" – Seanna Jefferson – X 92.9

---

"While Triathlon as a competitive sport has experienced tremendous growth with national federations competing at the Olympics, a professional Super League culminating in a Grand Finale and the Ironman world Championship, at its core Triathlon is an excursion, the goal being to cover the distance, from here to there, and possibly back again, swimming, biking and running. With an eye to accessibility and the notion of participation for "all comers", beyond the bright lights and sponsorship signage, timing chips and podiums, TriathlonTogether is an event concept designed to encourage simply participating, as duos and squads, teams starting and finishing a triathlon, together.

On Feb 24th MNP Community & Sport Centre in Calgary hosted the 6th annual 10mile Tri, the largest indoor Triathlon in Canada, and within it, as a "wave" to start the day, the first official "TriathlonTogether".

A dozen or so duos and squads met on the pool deck with a diverse iteration of team make ups; a father and son, mother and daughters, a family, a couple, old friends, some newly introduced's, a squad of colleagues and duo of cross fitters, new to swimming and determined to make it through, set off together. The start procedure was "ready when you are" and off we went, embarking on a 150meter swim, with floatation devices welcome, a 3km ride on stationary bikes, and a walk it, or run it, simply make your way through it, 1km around the indoor running track at the Repsol centre. Each team had their own lane, with the next group waiting until they were done swimming, it was low key and absent of timing chips, it was about comraderie and community, a tribute to the power of cooperation, and the joy of coming together in common enterprise, in this case, swimming, biking and walkrunning, from here to there and back again, a TriathlonTogether.

As a former professional Triathlete and the Sydney Olympic Triathlon Champion I could not have been prouder. It brought me back to the "bobs lake" triathlon in the early 90's where the swim was from the beach to the floating milk jug not far from shore and back, we rode around the perimeter of the small lake and a ran down the country lane to the farm house where the food was being prepared. We all started each leg together, waited for the last swimmer to exit the water, started the ride together, and regrouped to begin the run, with music and food at the farm, it was a celebration of participation and community.

30 years later, TriathlonTogether was much the same, and the hope is, as an open concept, the format can be adopted and adapted, as a wave within existing triathlons, or as a spontaneous adventure with friends, at a lake or a backyard pool, in the ocean or in lanes at a community centre.

 It was a privilege to participate, to share in the occasion, and to see the smile on every face, having finished a triathlon, together." – Simon Whitfield   

---

"Was not expecting to shave 40 mins off my last half! Elmar and Jack's fast intervals on the treadmill is what made it I reckon. Huge kudos to them. Now to work on my swimming in a straight line." – Christian B

---

"I just wanted to say a HUGE thank you for the hard work you put in this year to help our athletes be so successful. This past week in Toronto, we had great performances and results at the Canadian Open National Championships.  I am confident that your involvement in our program helped the athletes get to this level." – Jenn T, Calgary Aquabelles

---

"We just wanted to say thanks for the Learn2TRI. We both had such a fun time yesterday! We were both nervous going into it but once it started everything just seemed to run smoothly." – Abby & Blair

---

"I have been super happy with the club so far. Good coaching, pushing me harder than normal. I have seen huge improvement in my ability and look forward to what another year will do (well, swim is still slow but that will come)." – Derek
For more information,
please contact:
Take a journey with our 3433 ethos video that aims to deeply engage and activate athletes around their shared experiences. At the heart of the video is the celebration of what it takes to be an athlete – commitment of time and energy, perseverance to do your best and the power of camaraderie and coach dynamic. We invite you to explore our new brand and honour the spirit of our athletes.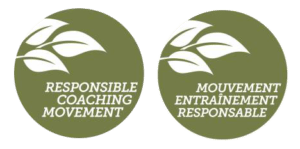 Fall Program Registration dates:
Members: July 17, 2023
Non-Members: July 31, 2023
Winter Program Registration dates:
Members: November 13, 2023
Non-Members: November 27, 2023
Spring & Summer Program Registration dates:
Members: February 12, 2024
Non-Members: February 26, 2024
Bart Ujack, 3433 Sport Performance Manager